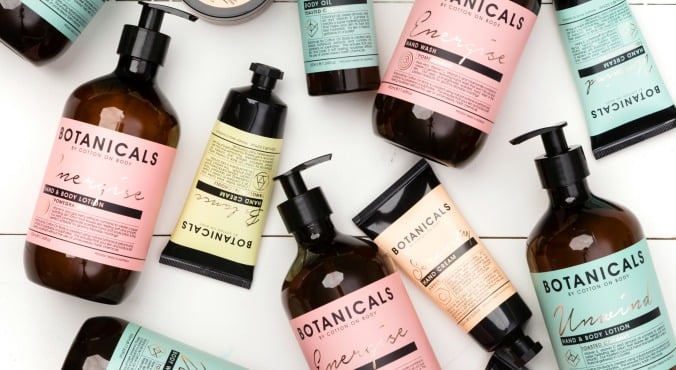 Image: Supplied.
We're quite used to the wizards at Cotton On producing the kind of budget underwear, activewear and clothing even celebrities like Kendall Jenner admit is good.
The only avenue of the style market they haven't got covered is beauty. Well, until April that is. Introducing The Botanicals by Cotton On Body, a range of 12 deliciously scented products for your hair, hands and body, obviously.
The best bit? It's not the fact that the collection is paraben and sulphate free (although that certainly bloody helps) but that you can scoop them all up starting at $9.95.
That sound? It was my bank balance exhaling. Take a look at the range here. (Post continues after gallery.)
Cotton On botanicals range.
"The range consists of hand creams, body lotions, body washes, hand creams and hair treatments in beautiful scents like vanilla, pomegranate and toasted coconut," explains Sally Phelan, Cotton On Body's Global Brand Manager.
"For close to a decade, we have catered for our girls' lifestyle, with our intimates, active, sleep, lounge and swimwear ranges. We see beauty as a natural fit as we continue to offer the everyday girl, everything she needs."
The collection has the effect of comfort food, just on your skin. It's filled with moisturising replenishing ingredients (the hand cream, $9.95, boasts aloe vera, vitamin E, shea butter and cocoa butter) in a range of mouth-watering scents like "toasted coconut".
Look out for The Botanicals in Cotton On Body stories around Australia from Monday 25th April. Oh, and you can order it here from Friday April 15.