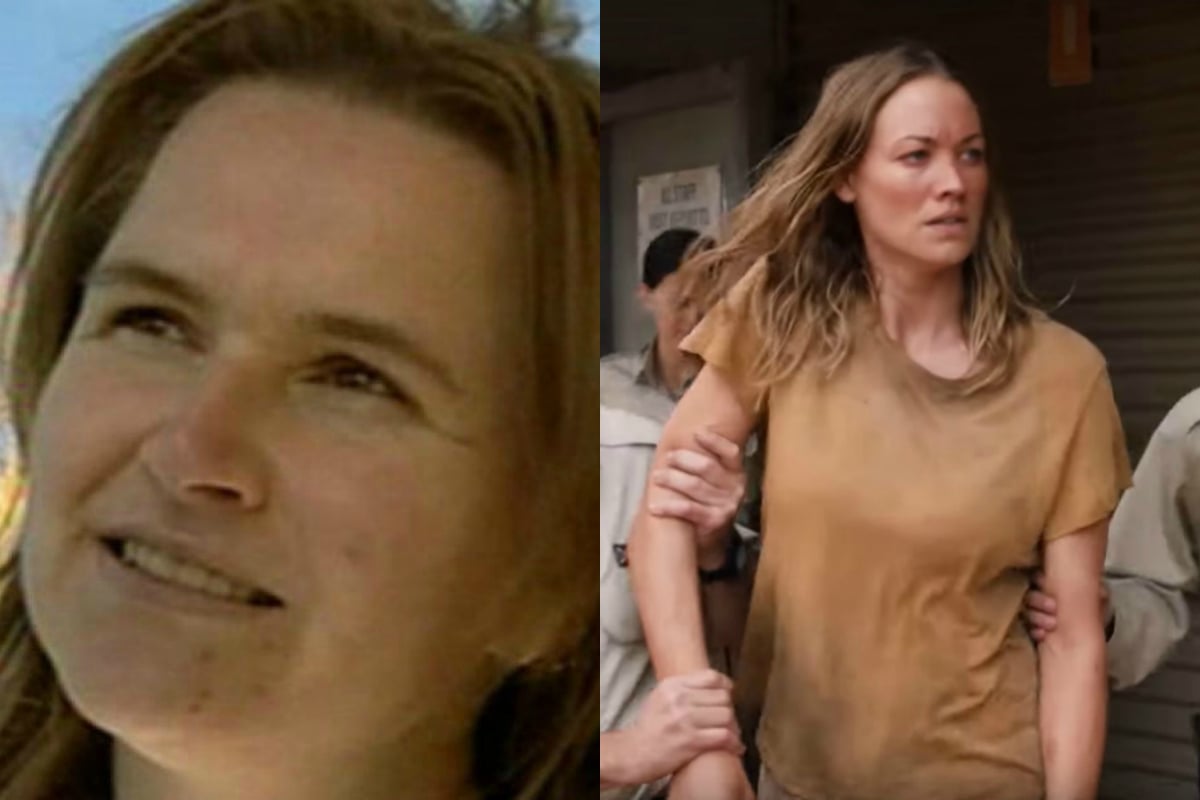 ABC's new six-part drama Stateless weaves together the stories of a number of characters.
There's young father-of-two Cam (Jai Courtney), a newly employed guard at a detention centre, the centre's general manager Claire Kowitz (Asher Keddie), Afghan refugee Ameer (Fayzzal Bazzi) who is fleeing persecution with his family, and the story of flight attendant Sofie Werner (Yvonne Strahovski), who has escaped a cult run by Pat (Cate Blanchett) and Gordon (Dominic West).
If that last story sounds familiar, it is because it is based on the real-life experience of Australian permanent resident Cornelia Rau.
The trailer for ABC's Stateless, which is partly based on the story of Cornelia Rau. Post continues below video.
The name Cornelia Rau, a German-Australian woman and former Qantas flight attendant, gained attention in 2005 after she escaped a controversial cult called Kenja, only to be held at the Baxter detention centre in South Australia as a suspected illegal immigrant.
Rau arrived in Australia with her family from Germany as an 18-month-old in 1967. She spent her childhood here, until they returned to Germany for two years in 1980. After a year in Indonesia, the family resettled in Sydney permanently in 1983.
Kenja.
For years, Rau was a Qantas flight attendant. In 1998, Rau took time off her job. She was showing the first signs of mental illness and in April of that year, she became involved with a Sydney sect named Kenja.