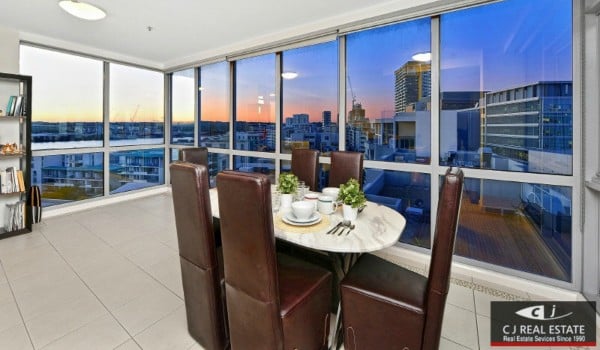 Update: Christine Jiaxin Lee is now set to be released on bail, after her boyfriend Vincent King presented several documents to prove his identity to Waverly Local Court today. His name was amended to Junnan Jin, so that Lee can be released and reside with him. 
Lee now faces strict bail conditions, with Magistrate Lisa Stapleton considering her attempts to flee Australia as a flight risk.

Christine Jiaxin Lee received $4.6 million into her Westpac bank account four years ago because of a bank error and has reportedly lived a life of splendour and luxury ever since.
Living in an exclusive sub-penthouse, the 21-year-old is reported to have blown money on handbags, 'luxury items' and transfers.
The Daily Telegraph reported that when police prosecutors alleged that around $3.3 million remained outstanding, Magistrate Lisa Stapleton said: "That's a lot of handbags" before continuing her discussions.
Lee was arrested at Sydney Airport on Wednesday when she tried to board a plane to Malaysia.
It has been reported she was trying to see her family who were allegedly unaware of her warrants for arrest.
The Sydney Morning Herald reported that between July 2014 and April 2015, Lee allegedly overdrew on numerous occasions with a total amount of $4,653,333.02.
The 21-year-old told the court on Thursday that she had been living in a luxury sub-penthouse in Sydney's inner west.
The Daily Mail said Lee has been living in the Rider Boulevarde apartments and paying approximately $3120 per month to do so.
The Rider Boulevarde building In Sydney's inner-west suburb of Rhodes boasts generous views of the Sydney Harbour waterfront including the Harbour Bridge.