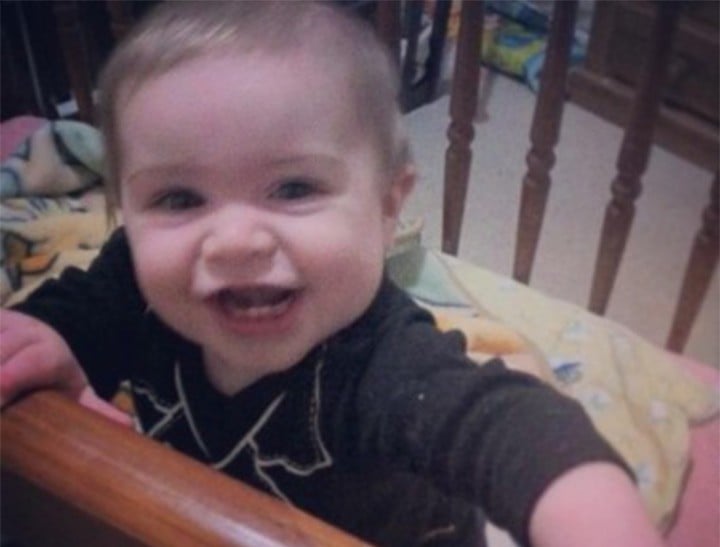 Warning: This post contains distressing and occasionally graphic references to the murder of a child.
When Zayden Maxwell Kevin Veal-Whitting was born on July 29 2011, I looked down on my precious boy's tiny little wrinkled feet and the lightest and fairest of hair. He was perfect.
Many nights I sat and stared at Zayden sleeping peacefully; I was just in awe I had created such beautiful, innocent soul. By the time he was 10 months old, Zayden was still small in stature, but his personality was boisterous. He loved to laugh, smile and play games. He could crawl like a turbo on knees and had almost conquered taking his first few strong steps. He constantly wanted to be with my older son, Xavier; from the moment my two boys met, their bond was nothing short of magical.
Zayden was also my shadow — crawling behind my feet or pulling himself up to see me. I couldn't have imagined a better, more simple family life.
But this perfect image was shattered June 15th 2012, a day I will never forget; the day my nightmare began. That was the day the drug 'ice' (methamphetamine) entered my life, without my consent and without my knowledge.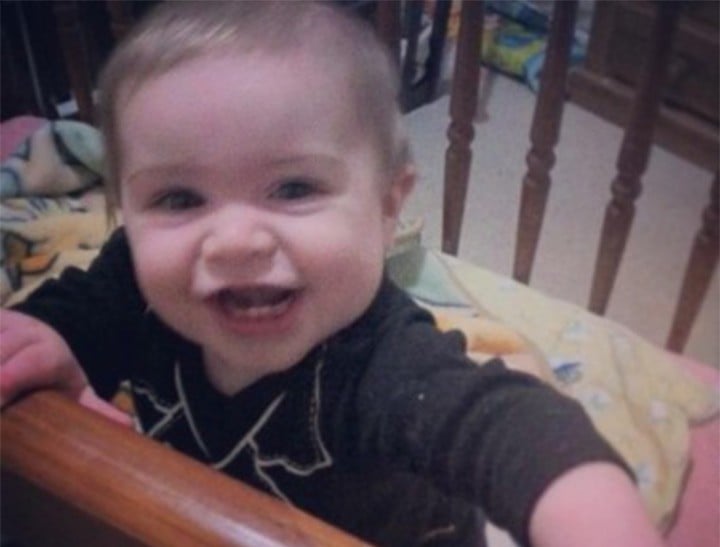 That was the day Harley Hicks, a 19-year-old ice addict, committed multiple burglaries and thefts to fuel his addiction.
During one of his robberies — of my house, in Bendigo, Victoria — Hicks, for a reason still and probably forever unknown, brutally murdered my tiny baby son.
He inflicted over 30 injuries with a homemade baton crafted out of copper wire. He made my baby boys' face almost unrecognisable; never have I seen so much blood.
It is a day that torments me every second of every day.
Zayden was an infant with no drug history in the family; I myself was ignorant to the dangerous of ice when my little boy died. We were an ordinary, suburban Australian family trying to get through each day. Now, we're now living a nightmare similar to those you see in horror movies.