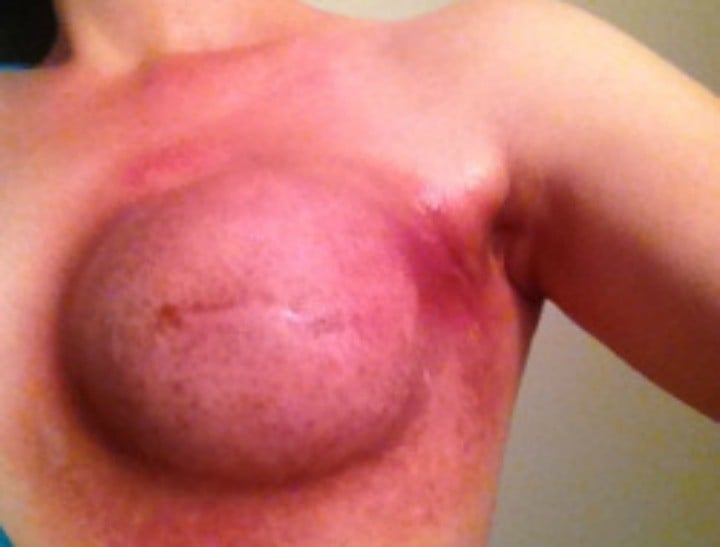 "Here's your fucking breast cancer awareness."
Graphic photos posted by a breast cancer survivor who wanted to show the world the harsh realities of radiation treatment have gone viral.
Jenn Alter, 36, posted images of the burns she sustained to her breasts and chest during her 35-day treatment in 2013 to her Tumblr account.
"Here's your f–king breast cancer awareness," she wrote in the post.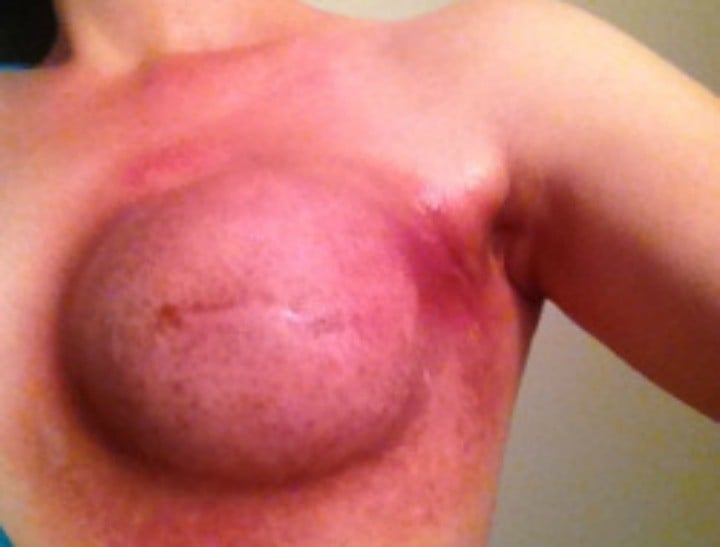 Ms Alter said the reality of breast cancer was far removed from awareness campaigns that have sexualised the disease.
"Breast cancer isn't sexy," she said.
"It's not about saving the boobies. It's not about no bra day, which is really just an excuse for women to post sexy pics of their nipples pressing through their clothes.