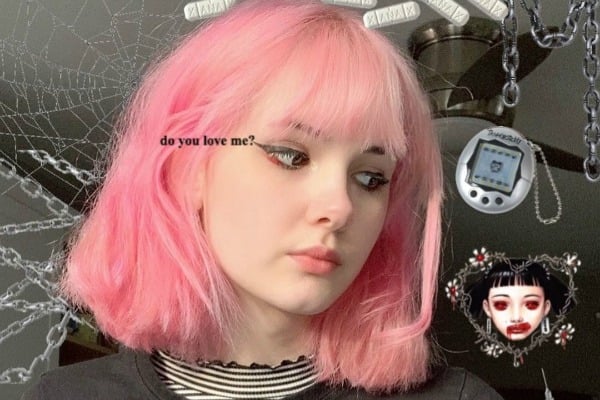 Warning: This post may cause distress for some readers.
On Saturday night, Bianca Devins, 17, and her friend, Brandon Clark, 21, attended a concert in New York.
It was meant to be a fun night out.
A chance for the friends, who had met for the first time two months ago after chatting online, to see musician Nicole Dollanganger in Queens.
But Bianca Devins would never return home.
In the early hours of Sunday morning, horrifying images began to emerge on a server Clark frequented on Discord.
"Sorry f*ckers, you're going to have to find somebody else to orbit," Clark allegedly wrote alongside the photo on Discord. (Orbiting is often used to describe men who frequently engage with a woman's social media accounts in the hopes of sleeping with them.)
He also shared the photo to his since-deleted Instagram account, writing, "I'm sorry Bianca".
 

View this post on Instagram

 
According to police reports, the photos showed Devins' body covered in blood with wounds to her neck and throat.
When Devins' online friend of three years, Chels, came across the photo on Sunday morning, she initially thought it was fake.
"I didn't believe it [at first]. I thought it was a fake or a lookalike," the 20-year-old told Rolling Stone.
"Then I started comparing her distinct facial features… after I realised, 'Holy shit, this might be her.'"
After receiving multiple phone calls from concerned Discord users as well as a call from Clark himself, police attended the scene.