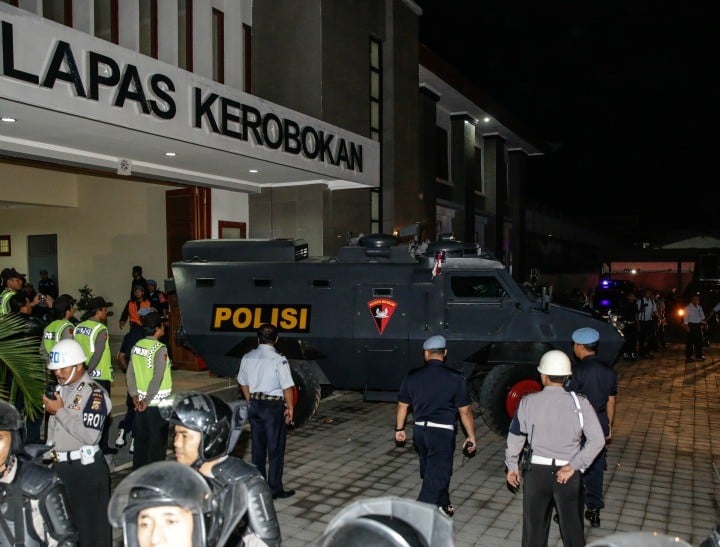 Bali Nine inmates Andrew Chan and Myuran Sukumaran have arrived at Nusakambangan island, where they will eventually face execution.
The Bali Nine duo have arrived Nusakambangan Island, joining the 2000 other prisoners that reside there.
The Indonesian Attorney General has said a date is still not set for the execution of Andrew Chan and Myuran Sukumaran.
Meanwhile, the families of the two prisoners have arrived at Sydney airport to fly to Bali where they will farewell their beloved family members.
Earlier this morning, Chan and Sukumaran were moved from Kerobokan prison to the airport to be transferred to Cilacap.
The pair were handcuffed when they boarded the plane, and a fighter jet escorted the aircraft to Cilacap airport, Fairfax Media reports.
The Daily Mail reports the pair were calm throughout the transfer, saying thank you to prison guards upon hearing the news.
Chan and Sukumaran will be placed on a charter flight to Cilacap — the closest town to Nusakambangan Island prison.
The Australians will be given 72 hours notice before they are due to face the firing squad on the island.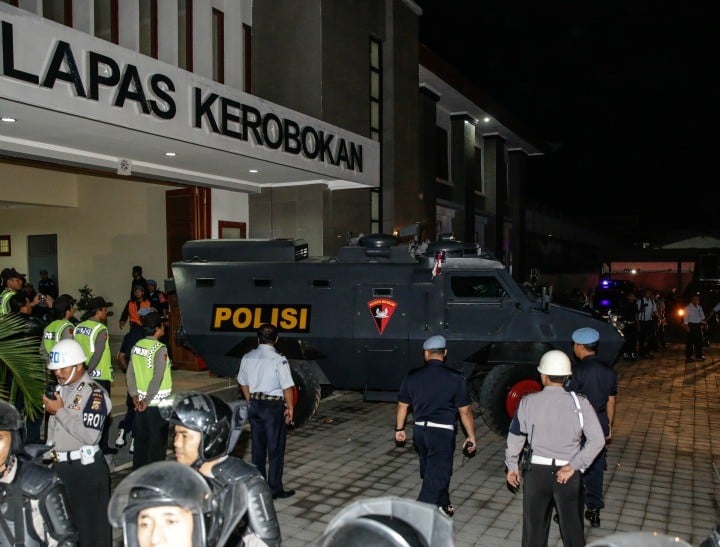 Police arrived at Kerobokan prison around 3am local time this morning to commence the transfer operation.  The Guardian reports they positioned water cannons outside the jail.