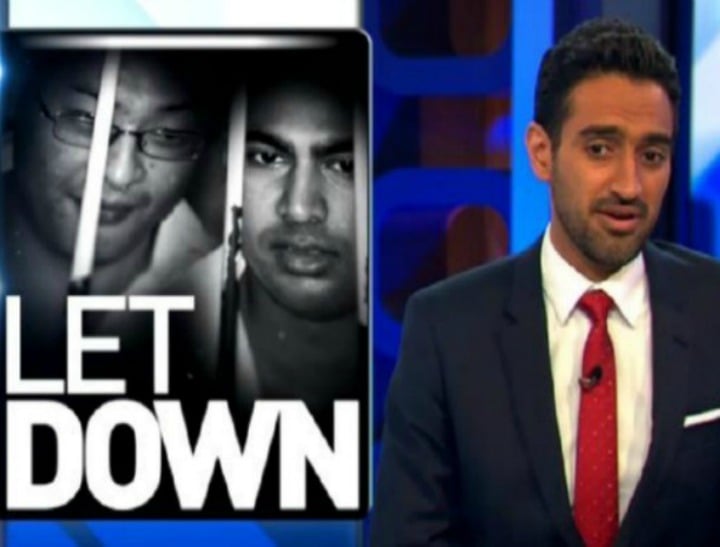 Waleed Aly has listed all of the times Bali Nine ringleaders Andrew Chan and Myuran Sukumaran were let down over the past 10 years.
In a powerful segment on The Project last night, host Waleed Aly detailed five moments Chan and Sukumaran were failed — by everyone from the Australian Federal Police, to Tony Abbott, to Indonesian authorities.
Aly, 36, pulled no punches as he described the series of mistakes and shocking failures that culminated in Chan and Sukumaran's execution in the early hours of Wednesday morning.
Related content: Vale, Myuran Sukumaran and Andrew Chan.
The segment (scroll down for full video) is a must-watch. Here are the five points detailed by Aly:
1. When the case was referred to the Australian Federal Police.
In 2005, the father of Bali Nine member Scott Rush, contacted a barrister friend about the Bali Nine's plans.
That friend told the AFP of the Bali Nine's planned drug smuggling operation in the interest of stopping the team from traveling to Indonesia.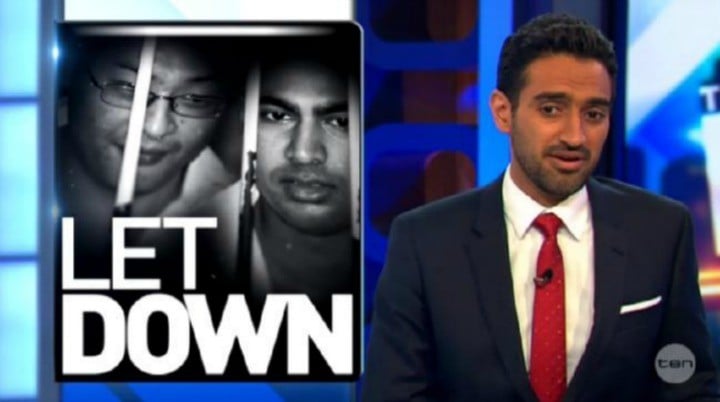 But rather than taking the matter into their own hands, the AFP knowingly let the group leave and alerted Indonesian authorities — while being fully aware the punishment for this crime would be "a bullet in Andrew and Myuran's chest," as Waleed explained.
The AFP are yet to explain this act.
Read more: Australians declare the AFP have 'blood on their hands' following Bali executions.