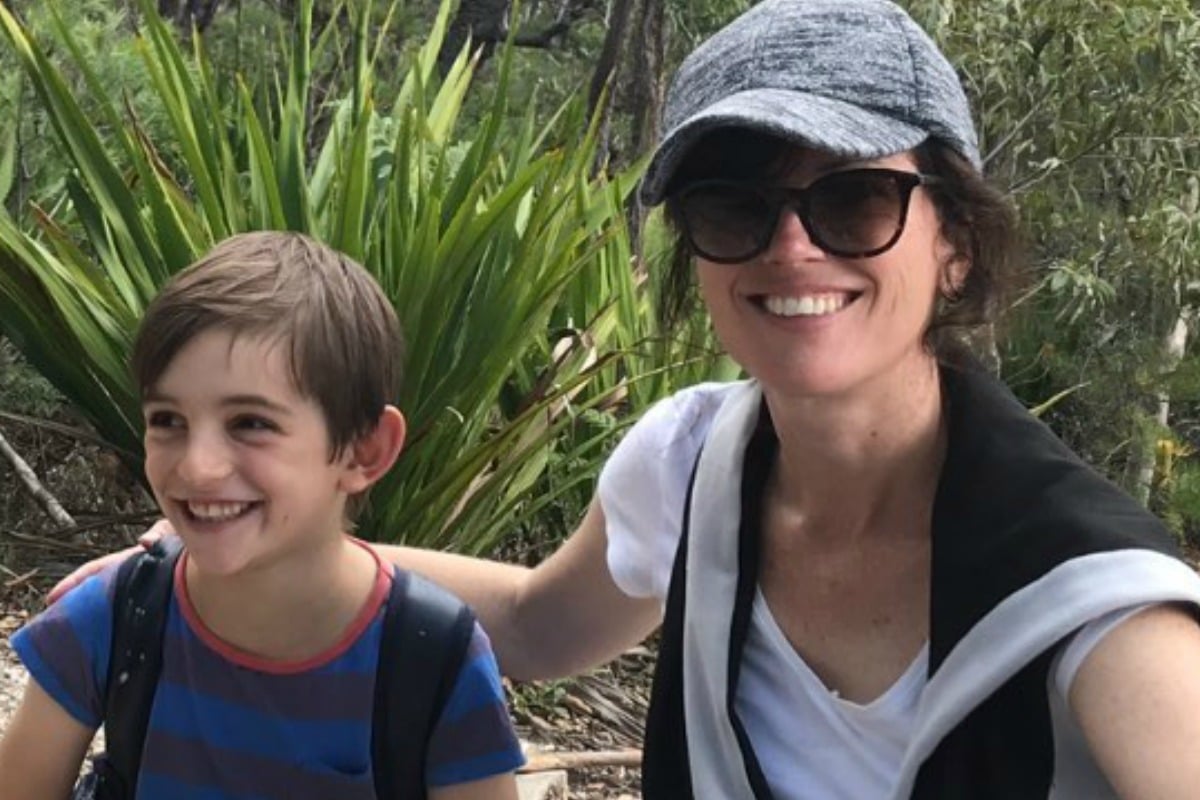 In her best-selling book Any Ordinary Day, Leigh Sales explores the days that begin as ordinary ones, and change lives forever. The days we hope we will never have. Sales applies her journalistic grit to researching our essential vulnerability as humans, and the coping mechanisms we employ when we lose people we love. It's a gruelling read.
A couple of weeks ago on a Thursday night I experienced a taste of one of these days. It was 5.45pm and I was standing in the kitchen, talking on the phone with a real estate friend in Melbourne. Ahead of me there was dinner to be cooked, bedtime, readers to be packed for school the next day. And none of it happened.
My six-year-old son Jack and his dog were playing near where I was standing. The dog jumped up and Jack went down, hitting his head on the floor tiles with a crack. I finished up the phone call and looked in the freezer for an icepack. As I was settling him on the couch, Jack looked at me and said: "Mum, I can't remember anything." He couldn't remember what he was doing when he fell, why his Pokemon cards were on the kitchen counter, what day it was, the names of his friends. He started to panic and so did I.
When Leigh Sales' life turned upside down. Post continues after podcast. 
We've lived in Austinmer/Thirroul for almost three years and I'd never thought about how to get to a hospital. I called our local doctor but the surgery was closed. I vaguely recalled a hospital in Bulli. I found the number and called, explaining what happened to the woman who eventually answered. "Take him to Wollongong emergency," she said quickly.
I put Jack in the car and started driving through the night streets of Thirroul, against the traffic. I thought about the things that had been occupying my thoughts in the lead up to that moment in the kitchen: missing out on buying a house, work and business preoccupations.
I asked Jack more questions on the way in, and his answers became clearer and clearer. He remembered his friend's names and the day of the week. By the time we arrived at emergency, I was pretty sure he was ok. But not 100 per cent sure. Then there was the waiting, the investigations, the heart-squeezing image of my earnest little boy in a school uniform, sitting beside the triage nurse and trying hard to correctly answer her questions about his teacher's name, his year at school.
My partner arrived with takeaway and we stayed at the hospital until we got the all clear to go home after 9pm. Mild head injury and concussion. Memory loss can happen with a fall or a knock to the head; a person can forget the immediate circumstances around the incident and sometimes other things as well. And the memories come back later, which is what happened in Jack's case.
Something I'd never known or experienced.
On the way home I thought about the kids we left behind us in the children's unit at Wollongong emergency, kids who wouldn't be going home that night. The watchful silence of their parents.