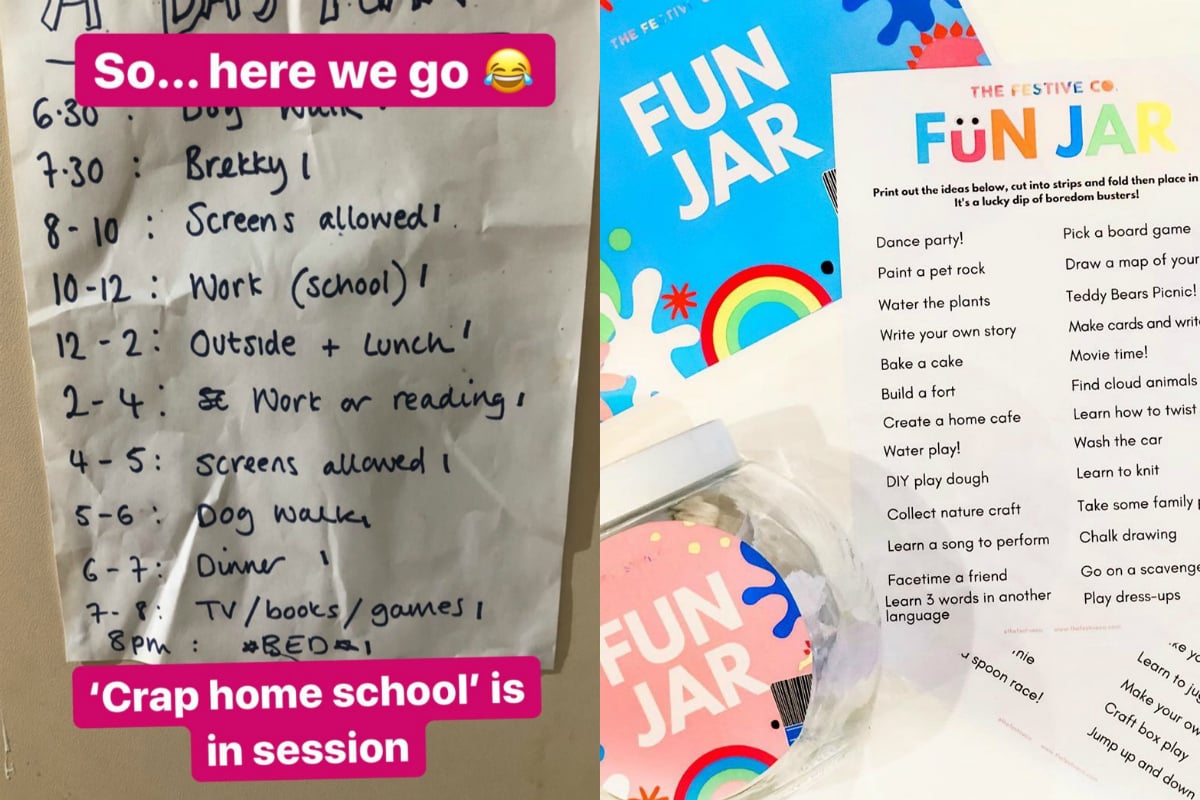 If you're a parent or the carer of children, our thoughts are with you.
Why? Because amid COVID-19 isolation news, schools closing in some states, and parents choosing to homeschool their kids in others, you are the ones faced with a new normal that involves entertaining kids in isolation all day, every day. Or the even more difficult task of entertaining said kids while also working from home.
WATCH: All your COVID-19 questions, answered. Post continues after video.
It's a daunting idea – just thinking about it makes you laugh and cry and want to stay under the doona until it's all over.
Thankfully, Instagram, Twitter, Facebook, the rest of the internet and the very helpful Mamamia Parents Facebook group are here to help with great ideas.
Like former Cosmopolitan Beauty Director and Cosmo Bride Editor, Alexis Teasdale, who has made a series of epic kids activity sheets you can download and print off for free from her Lady Startup website, The Festive Co. Not only do they look bloody cute, but they will keep kids entertained indoors and outdoors for hours.